Good evening! This is a reminder that our fifth graders will be testing this week. Please make sure to bring your iPad FULLY charged as well as your charging cord. Bring a water and a snack. Students will test on Monday, Tuesday, Wednesday, and Thursday of this week. If any student is absent, they will make up tests on Friday. Be sure to get a good night's rest and we will see you in the morning!

We had a successful first day of testing in 4th grade. Our students can earn an entry into a DQ drawing for good test behavior- taking time, reading carefully, staying attentive to the test, persevering through hard questions... and the winners of today's drawing were Wyatt E. and Pamela B. They earned a DQ blizzard of their choice for Friday. Way to go! 4th grade families: Please make sure iPads are charged to 100% again for tomorrow.

Good afternoon! This message is a reminder that our fourth grade in-person students begin testing tomorrow on the WV General Summative Assessment. Students will test on Tuesday, Wednesday, and Thursday this week. If any student is absent, we will do make-ups on Friday or next week as needed. Please bring a FULLY CHARGED iPad and charger, a water bottle and snack. Reminder: no early check outs this week as testing is untimed and a session cannot be interrupted once it begins. Thanks so much for your help and we are looking forward to seeing how our students do in the test. Please encourage your children to give it their best! :)

Good evening! Reminder that there is a 2 hour early dismissal for students tomorrow, 4/16, 12:25 dismissal time

Reminders: -If you ordered a 5 day food box, pick up time is 1:00-1:30 tomorrow in the side loop of the school. -pajama day tomorrow

Cook's Choice Menu 3/19 Breakfast: Strawberry cream cheese mini-bagels (toast, cereal also available) Lunch: corn dogs, fries, apple slices, milk

Hello! This message is for parents and guardians of our current prek students who will start kindergarten next year. We need you to return your gold kindergarten registration packets by Monday, 3/22 at 10:30 am. We have to double check that we have everything needed for your child to start kindergarten next year. We've received several of these already, but still have several current prek students who have not returned their packets. We sent these home several weeks ago. Our nurse will be here on Monday to check over packets. Thanks for your help!

Reminders: 1. Today is the last day to notify us if your child will return to CES in person for the last 9 weeks of school. The student's first day with us would be April 5. 2. Students cannot ride a different bus to go home with a friend this year. We have bus rosters and assigned seats and procedures for Covid contact tracing that don't allow for this. If students are going home with a friend, someone needs to pick them up. Make sure both students have a note giving permission and saying who will pick them up. Thank you!

Hello families of virtual students! If your child is a virtual student assigned to teachers from other schools and you would like him/her to return to in person at Confidence for the last 9 weeks, we need to know by March 12. Please call and let us know. The student's first day back would be April 5, the start of the fourth 9 weeks. Thanks so much!

3/3/21 11:12 Internet and phones are now working again at school. Thanks!

March 1- We are now on a remote learning day. Check Schoology for meeting times that have been posted by teachers and complete the work assigned. Stay safe!

12:58 Bus 1303 has departed the school with students for drop off. Thank you!

The sub driver of bus 1303 is on the way to school now to pick up students. 12:51 The students are waiting safely at school with staff.

2/26 reminder We dismiss at 12:25 today. Have a great weekend!

Putnam County Schools will dismiss 2 hours early this Friday, February 26 for Faculty Senate meetings for staff. Our K-5 students will dismiss at 12:25. Thank you!

We have had a fun 100th Day! Pics coming soon. Tomorrow (Tuesday, 2/23) is still 101 Dalmatians Day- wear white and black, spots, or dress like a puppy. We are going to wait until this Friday, Feb. 26 for Valentine's Day festivities so that hopefully all students will have power and time to get what they need to participate. Thanks!

After looking at the bus changes for tomorrow and hearing feedback from families, we have decided we need to postpone Valentine's Day activities. We apologize for the late notice. We will continue with dressing as if we are 100 years old tomorrow (Monday) in honor of the 100th day of school. We will reevaluate on Monday evening if the Valentine's Day party can happen on Tuesday or if it will be later in the week. We apologize for the late notice and change in plans.

Reminder: details on meeting times are posted in Schoology for each teacher's class. Stay safe!

We will celebrate Valentine's Day and the 100th Day of school on our next in person day at school, even if it is a 2 hour delay day. Right now, we have school on regular hours tomorrow, 2/15. If that changes, we will receive a call from Mr. Hudson. Thank you!

Attention Confidence Families: Putnam County Schools announced to us yesterday that in the event of bad weather for the remainder of the school year, students will have remote learning days instead of a cancellation. This means that if it snows and the weather is too bad and school isn't in person, students will still be expected to participate in the online meetings with their teachers on their iPads via Schoology. This allows us to count the day as a school day and we won't have to make it up in June. You can still expect a call from Superintendent Mr. Hudson if school is on a remote learning day due to inclement weather. I've asked teachers to post details about live meeting times in Schoology, so be sure to check there early if a remote learning day is called. Thank you!

Good afternoon, This is just a reminder that students do not have school tomorrow, Monday, Jan. 25. We will see you on Tuesday!

We are so excited to see our in-person students on Tuesday, Jan. 19, for our first day back! Reminders: doors open at 7:30, tardy bell at 8:00, and dismissal is at 2:25. Please bring your iPad fully charged and ready, along with your charger. Bring any library books you may have out and any textbooks or work your teachers have sent home. Bring or wear tennis shoes for gym. Wear a coat everyday in case we are able to do outside recess and we may also have to practice a fire drill. We can't wait to see you all! *If you changed your child's instructional delivery model for the second semester, they will begin back with us on January 26. They continue participating with their virtual teachers until that date. Please call the school if you have any questions for us.

Reminder: Weekly box lunch pick-ups and deliveries happen today!

Congratulations to Noah Bedwell (5th) for winning our CES Virtual School Spelling Bee! He will represent our school in the Virtual Putnam County Spelling Bee! Also, Congratulations to Macy Cunningham (4th)for being the runner-up! All of our 4th and 5th graders were excellent. It was a tough competition!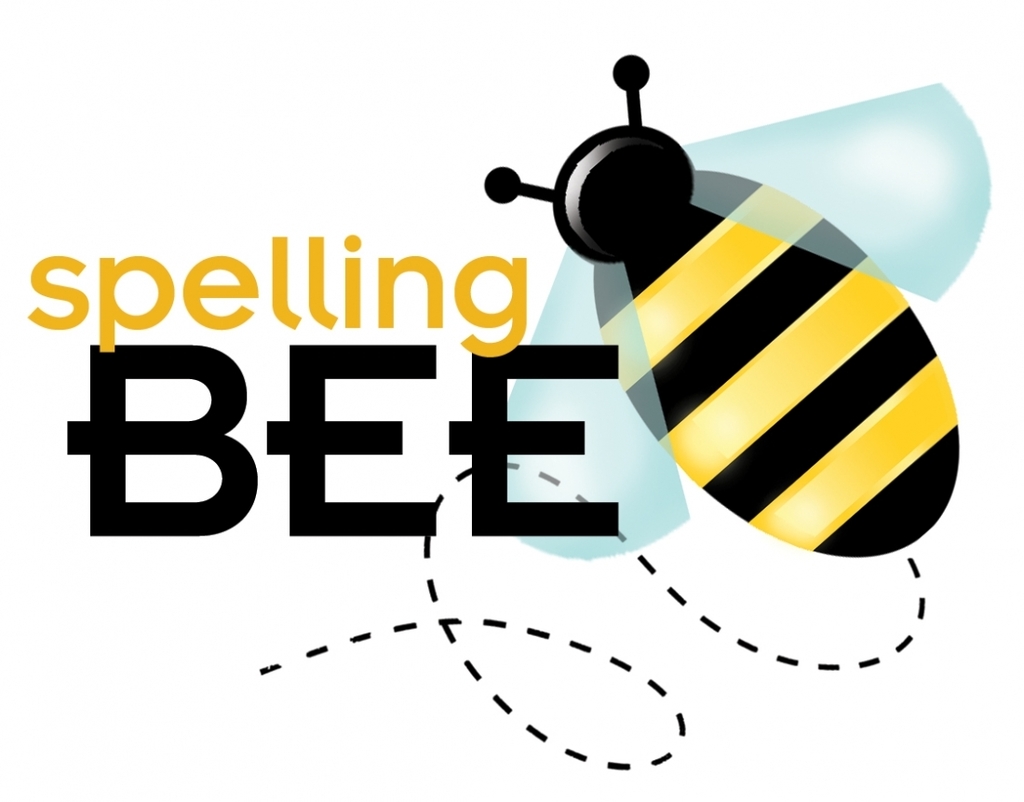 Happy New Year! We hope everyone had a wonderful Christmas break. As you may know, students will be on distance learning for the next two weeks. Then on January 19, all in-person students will start coming to school regardless of the color of our county on the Covid map. We will serve lunch daily from 11-12:30 for the next two weeks and the weekly boxes of breakfasts and lunches on Wednesday for those who've signed up. Please call the school and leave a message if you want added or removed from the weekly box lunch list. Lastly, the county has changed the official date for you to notify us if you want to make a change in your child's instructional delivery model (for example, if you want your child to return to school in-person). The deadline to notify us is Jan. 8. Feel free to call the school and leave a message if this applies to you. Thanks so much!

Good morning! Just a reminder that box lunches will be delivered by bus drivers or can be picked up by you today, Tuesday, from 11:00-12:30 at the back loop of the school. We are also serving daily lunch for those who did not sign up for a box. Have a great day!

Lunch will be served through the back loop of the school from 11:00-12:30 on Monday and Tuesday of this week. If you are signed up for weekly boxes, those can be picked up on TUESDAY this week, between 11:00-12:30. If the bus drivers have been delivering your box lunches, they will deliver on TUESDAY this week. This is because we have an early dismissal on Wednesday. If you want REMOVED or ADDED to the weekly box list, call the school today (Monday) by 11:00 am. This week's box lunches will contain 7 breakfasts and 7 lunches due to Christmas break. Thank you!

Hotspots should now be working! If yours is not, turn it off for 15 minutes and restart it. Thanks!

FREE MEALS AVAILABLE FOR ALL PCS STUDENTS: This meal service is free of charge and available for ALL students, whether or not enrolled in the meal benefit program. Therefore, we encourage all families to take advantage of this opportunity. Daily pick-up times for meals are from 11:00 am - 12:30 pm at each school. Families will pick-up meals at their students' home school location, curbside while remaining in the vehicle. If transportation is a problem, families may contact their home school to request meal delivery assistance.

Dates to change instructional model (such as going from a virtual student to in person) Call the school between now and January 15 to request a change. Your student would begin the new model (such as returning to school) on January 26. Thank you!

Additional information regarding box lunches: These will be available for pick up on Wednesday between 1:00-1:45 at the school or the bus drivers can deliver to your bus stop on Wednesday. For either option, you need to be on the list. Call us if you need added. No need to call again if you received it last week...we already have you down. Thanks again!

Parents and Guardians, Like every week while students are on remote learning, we will be doing daily lunches from 11-12:30 this week. You don't have to call ahead to reserve a daily lunch. You just pull through the back loop and we will run it to you. The other option is for a weekly box. If you received a weekly box last Wednesday, we still have you on the list for this week and you don't need to call again. However, if you want newly added to the weekly box list or if you want removed from that list for this week, please call the school by noon today, Monday, Dec. 14. Also, please remember that you either participate in daily lunch pick up or the weekly box, but not both. Thanks very much and have a great day!

Attention all families! Materials Pick Up Day: This Friday, Dec. 11 between 10:00-2:00 🎄All of our in-person students prek-5 have items to pick up and they'll need these things to do activities in the coming days 🎄midterm progress reports 🎄Christmas craft materials for activities teachers will do online with students 🎄Pull through the back loop and we'll run your items to you 🎄If you have anything to turn in, you can bring it 🎄Contact us if these hours don't work for you. We can make arrangements to leave your child's items in front of the school for pick up later on Friday (we will leave gate unlocked)

The internet hot spots that some CES families have are suddenly not working for some people at our school and other schools. We have just found out that the company (T-Mobile/Sprint) sent out updates recently (last Friday) that are impacting some hotspots. As soon as we have a resolution, we'll send out a call with details on how to fix your hotspot. For now, please hold on to your hotspot and you are still welcome to call the number on the device to try to troubleshoot with the operators. Some people have been able to get theirs working when they call. We are sorry for the hotspot inconvenience and will get back with you as soon as we hear what to do to fix the issues some are having. It is important to note that many are still working fine. Thanks, Ms. Barker

Food boxes (5 lunches and 5 breakfasts) can be requested by our in-person and virtual students this week. If you want added to the box lunch list for this week, you need to call the school on Monday, Dec. 7 by noon. This will allow our cooks time to prepare the boxes for pick up on Wednesday between 1:00-1:45. If you need delivery to your child's bus stop, you can tell us that as well when you call the school. Our bus drivers will deliver on Wednesday and will call to let you know the time details. If your child is already on the weekly box list, you don't need to call again. If you prefer to pick up lunch daily, that is also an option— food served daily between 11:00-12:30 at the back loop of the school. Please stay in your vehicles. If your child has a sibling at another school, we are able to prepare food for both students. Just let us know that when you call. Thanks and have a great evening!

Confidence Parents and Guardians: Please make sure that for specials classes (Phys. Ed and Music), students submit all work under submissions on Schoology. Mr. Bowe and Mrs. Combs have every student in the school for class, and they need all students to submit in the same location so they can grade the work and get it entered in the gradebook. Thanks for your help. In Schoology, go to "submit assignment," then "create", then type your answers there.

Reminder: Students who don't participate are marked absent when we're on remote learning days. Please log on, attend meetings and do your work each and every day. Thank you!

Food boxes (5 breakfasts and 5 lunches) are available for pick up this Friday, Nov. 20, between 1:00-1:45. This is for any virtual or in-person student. To order your box, please call the school by noon tomorrow (Thursday) at 304-586-2041 or comment on our Facebook post. Thank you and have a great evening!

Lunch can be picked up between 11-12:30 today (11/18/20) for in person students. It is yesterday's menu (hamburgers, etc.). Our school Thanksgiving lunch day is postponed county-wide until students return. Weekly boxes for virtual students who've signed up are available from 1:00-1:45 today (every Wednesday). Thank you and have a great day!

Just a reminder for all families: When we are on a remote learning week, students need to be participating in meetings and submitting work. Any student who does not participate in meetings or submit work all week gets marked absent for the full week on Fridays. They also get a zero on their work. It is essential that your child log in daily and participate. Thanks for your assistance.

Confidence Elementary's VIRTUAL students who have signed up for weekly food boxes will pick them up on Thursday this week. This is due to no school on Wednesday (Veteran's Day). Pick up times are between 1:00-1:45 at the back loop of the school. Thank you!

Remote Learning Live Meetings Schedule for our CES Students (Please remember that this is only the online "live" meeting schedule, but your children in grades K-5 still need to still check for additional work in each subject area on Schoology). **We do not have school on Wednesday, so we will not have work or live meetings assigned on Wednesday. This is a true day off due to Veteran's Day. "Live" Teams Meeting Schedule Prek: 9:30 K: 8:00 for Math, 12:30 for Reading Language Arts (RLA) 1: 9:00 RLA, 1:00 Math 2: 9:30 RLA, 11:30 Math 3: 8:30 RLA, 10:30 Math 4: 8:00 RLA, 9:00 Math 5: 8:00 Math, 9:00 RLA, 11:00 Science, 11:30 Social Studies Mrs. Easter's Resource Room (for students who see Mrs. Easter): 8:00 4th and 5th grade RLA 9:00 2nd grade RLA 10:00 3rd grade RLA 11:30 5th grade Math 1:15 2nd grade Math

Grown-Ups: Please send in a donation of $3.00 party money by Friday, 10/23 (if you are able). This will go toward the purchase of fun snacks and treats for our classroom Halloween parties. You may also send in something for your child's class such as pencils, stickers, spider rings, etc. See the CES school newsletter for more information. Thank you for your support!