Yearbooks from 22-23 have arrived and will be distributed to the students who bought one tomorrow. I will deliver yearbooks purchased by last year's 5th graders to the middle schools. If you want to purchase one and didn't order one last year, send $22 tomorrow in your child's folder- cash with correct change or a check made out to CES with yearbook in the memo...first come until we run out. Thank you!

Hello! Confidence Elementary's Open House event will take place on Monday, August 21 between 5:00-7:00. Bring your student to meet the teacher, talk with bus drivers about any transportation-related questions, and stop by the front of the school when you leave to get a snow cone from Ms. Barker and Mrs. Shilot. We have supply lists posted on our Facebook site if you need another copy. We have some extra school supplies and several backpacks here for students in our speech classroom. We can't wait to see you! The first day of school is August 24 for K-5 students and August 29 for Pre-K students.

Good evening, Tomorrow is our last day of school and it is a 3 hour early dismissal day. Our students will be dismissed at 11:20. Again, our students will be dismissed at 11:20 tomorrow. Thanks for helping us have a great school year and enjoy your summer!

Our fifth graders need to be at George Washington Elementary in the back parking lot ready to leave by 6:50 in the morning. Wear comfortable shoes. Again, be ready to leave at 6:50 from George Washington Elementary. The bus will not wait on late arrivals. Thanks and have a good evening!

Good evening, our awards assembly will begin at 8:30 tomorrow morning. Every student will be recognized in some way. Guests can enter the school beginning at 8:10. We ask that if you come for the awards you try to stay for the whole event. It usually lasts about 2 hours. Thanks and have a great evening!

Good evening! Tomorrow (Thursday) is our PTO Annual Fun Day. Students need to wear a swimsuit, bring a towel, wear/bring sunscreen, and wear flip flops or sandals. If you signed up to work a station, enter the front doors and tell Angie and she'll show you where to go. Fun Day begins at 9 in the morning. On Friday, we have the Awards Assembly. It will begin at 8:30 in the gym. All students who have not turned in their iPad and charger need to bring both tomorrow. Thanks and have a great night.

5th Grade Graduation is this evening, 5/23 5:30-7:00 Students are all supposed to bring an item that was sent home on a list for the Taco Bar.

Good afternoon! Our first- fifth grade students who met the AR Reading Goal for the year are going on their field trip tomorrow. Students need to wear clean tennis shoes with socks and their class t-shirts. We will be at St. Albans McDonald's from approximately 10:30-11:15 and at River Alley Bowling from 11:30-1:30. Students who did not meet the goal this year still attend school and will be supervised by second grade teacher Mrs. Logan at the school. Thank you!

Good afternoon, This is just a reminder that our third, fourth, and fifth grade students will be doing state testing this week. It's very important to arrive on time, to be well rested, to bring your water bottle, and to do your best work this week. Have a good afternoon!

Students will be working on a Mother's Day/special person activity outside for a little while before lunch today. It's a chilly morning, so wear a coat. Have a great day!

Reminder: PTO's pajama day is tomorrow, Thursday 4/20/23. Students and staff members who bring at least a $1 donation can wear pajamas tomorrow. Have a good night!

Student-led conferences that were scheduled for 5-7 on 4/13/23 have been canceled county-wide. Thank you! Ms. Barker

Parents and Guardians, Today we practiced a Lock Down Drill at school. This drill is required and involves locking doors, turning out lights, practicing being silent, and getting out of sight of the windows in classrooms. Our students did very well and the drill was over quickly, but I wanted to give you a heads up in case your child comes home with further questions. Thank you, Ms. Barker

Dear Parents and Guardians of Third-Fifth Graders, Today we are sending home information about the West Virginia General Summative Assessment. The WVGSA measures academic progress of all public school students in WV. We will be taking this assessment the week of May 8-12 at CES. Please let us know if you have any questions once you read the information.

Tomorrow (Thursday, 2/9), is the day to bring your $1 donation and tell which team you think will win Super Bowl.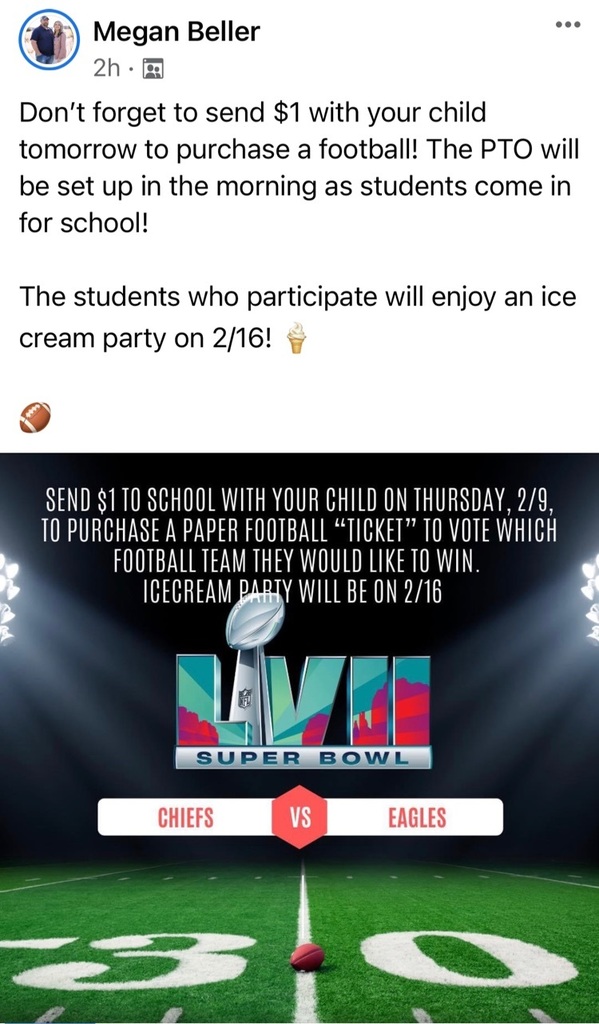 We are moving our 100th Day of School dress up day to Friday, 2/3. Dress as if you are 100 years old on Friday. Have a good, safe day off today.

We hope to see you all at our STEM night tomorrow, Jan. 26, from 5:30-7:00. If you forgot to RSVP, you are still welcome to attend as we have prepared extras. There is no cost to attend, but we encourage you to support our guest author by purchasing her books as is detailed below.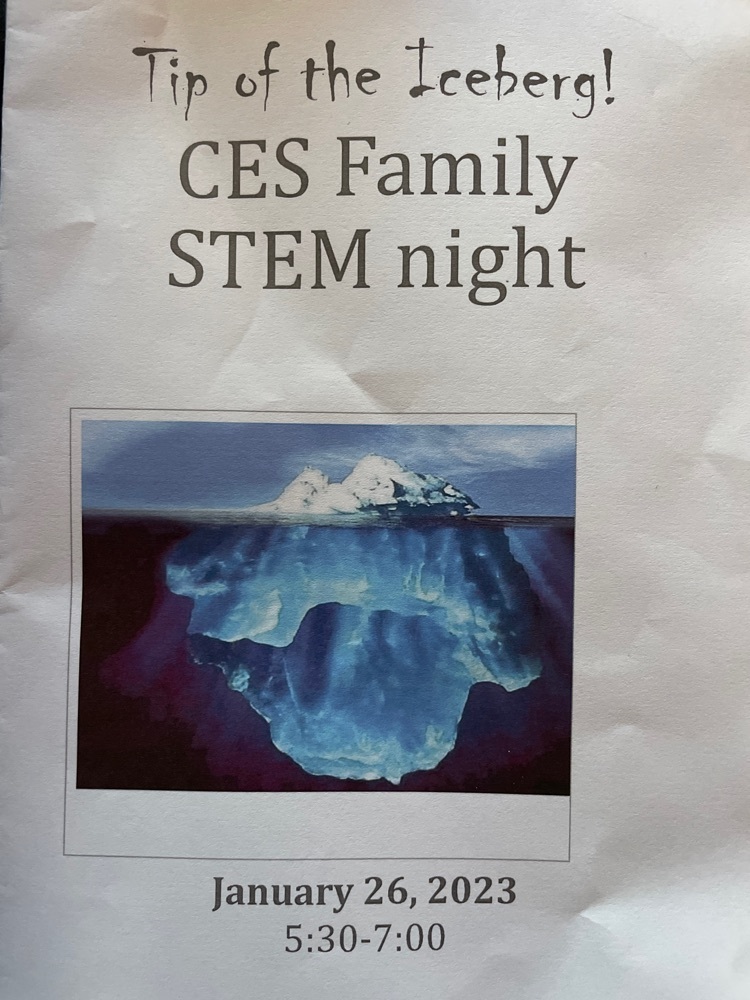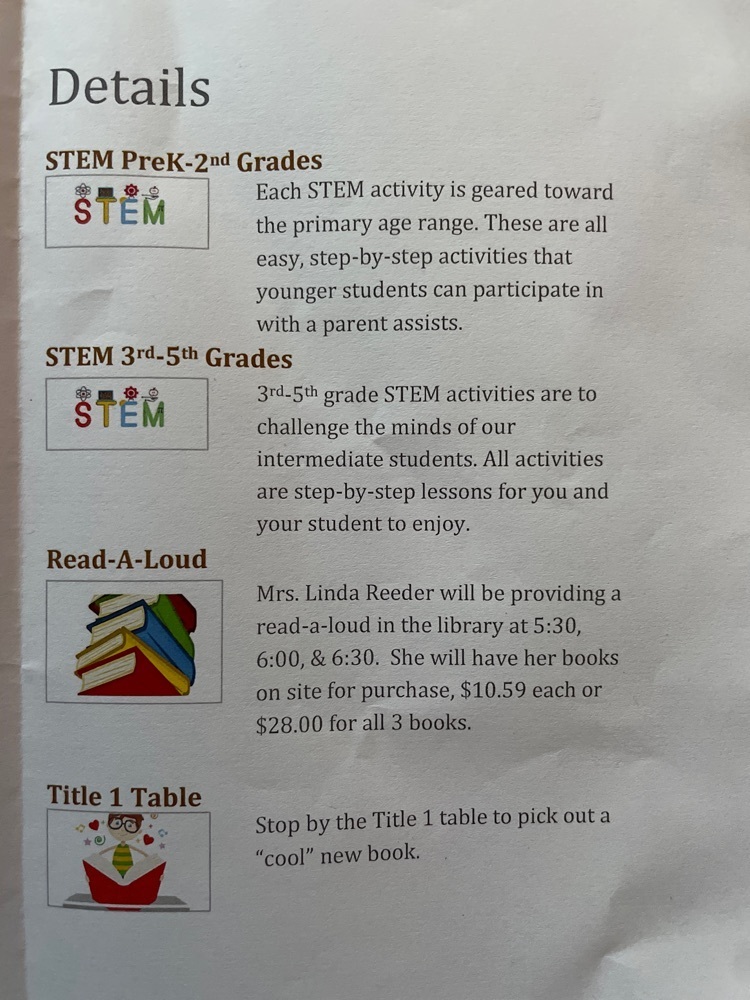 We hope your Christmas break has been amazing! Tomorrow is our first day back and it is also the 80th day of school. Students and staff members can dress as if it is the 1980s.

Reminder: tomorrow (Tuesday) is Grinch Day. You can wear grinchy green clothes, dress as a character from Whoville, etc. If our students meet the reading goal, we will be visited by Mr. Grinch in the afternoon.

Good evening! We are going to cancel the PTO meeting that was scheduled for tomorrow, Tuesday, Dec. 6. We have several folks who are not feeling well and are unable to attend. Our officers will be sending home updates in the coming days and we will let you know when it is rescheduled. Thank you! (Reminder: tomorrow is picture retake day/ make up picture day)