News
Click here to register for an AP Exam.
2019-2020 Yearbooks available for $70 (must have exact change or check)Thur. 10/22Seniors - 1st Half of LunchFri. 10/23Juniors - 1st Half of LunchSophomores - 2nd Half of Lunch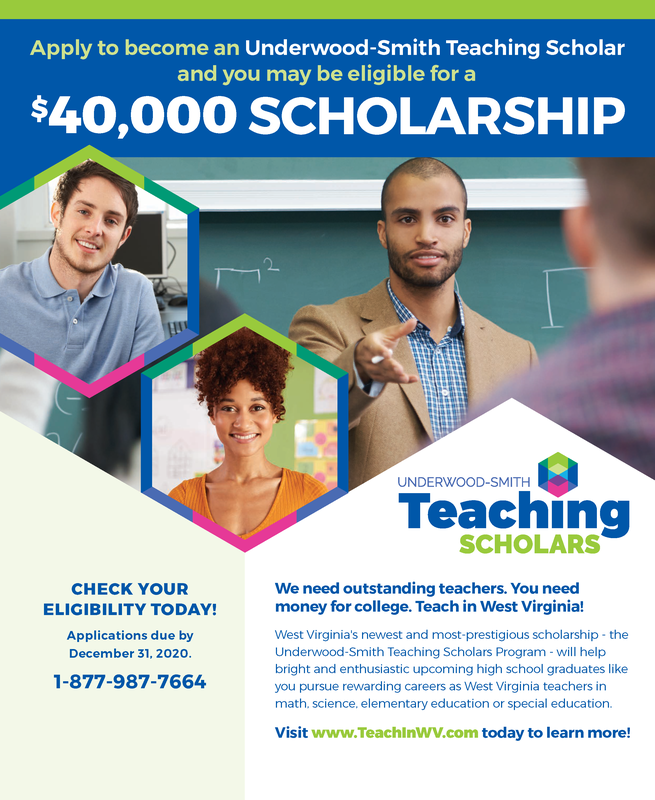 Apply to become an Underwood-Smith Teaching Scholar and you may be eligible for a $40,000 scholarship. Visit www.TeachInWV.com today to learn more! Applications due by December 31, 2020.
SEE ALL NEWS